Student Attendance and Engagement Policy Toolkit
A Provincial Student Attendance and Engagement Policy and operational plan came into effect on October 1, 2017, to address, improve and support student absenteeism.

A fact sheet about the policy is also available for educators and families.

A toolkit has been created to support teachers, principals, guidance counsellors and other school staff to support students and their families to address absenteeism and lateness.

The toolkit includes
fact sheets that can be shared with families and used in school communications,
suggested activities to promote good attendance, and
Frequently Asked Questions for parents.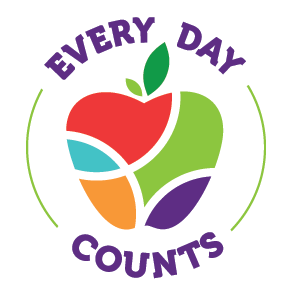 This fact sheet provides information to families about the impact of chronic absenteeism and lateness and what they can do to help their children.

Promoting good attendance and arriving on time, supports changing attitudes about why every day counts. These suggested activities will support school staff, students and families.

Frequently Asked Questions to support school staff to address questions from parents about the policy. The FAQ can also be shared with families.