Intro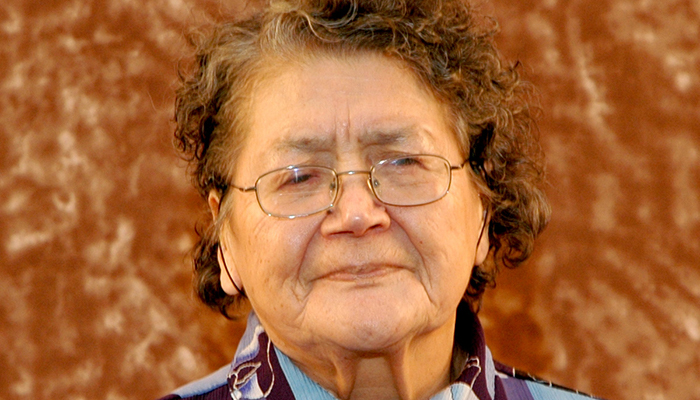 "I still want to show, teach.
You will find when I am gone
I thought about all of you
Continue the work, you young people
You can do it."

-Rita Joe, from "Wenmajita'si (I am filled with grief)
In honour of Nova Scotia Heritage Day, 2023, the Department of Education and Early Childhood Development is pleased to provide the works of this year's honouree, Elder Rita Joe.
Elder Rita Joe's poetry reflects her desire to change the negative attitudes she encountered and to celebrate the Mi'kmaq. As the "Gentle Warrior" Rita Joe used her words to share her experiences and to inspire many Mi'kmaw and other Indigenous writers.
The poetry of Elder Rita Joe is important to our shared heritage as Nova Scotians.
Her work invites readers to expand their own understandings as they explore her thoughts, feelings, and experiences both as an individual, and as a Mi'kmaw woman. Her poetry can support learners in considering our shared historical and contemporary contexts as they engage in inquiries related to the Mi'kmaq and other Indigenous peoples.