Accelerated Early Childhood Education Diploma (with PLAR) at NSCC
The Department of Education and Early Childhood Development (EECD) recognizes that a strong, qualified, and stable workforce in early learning and child care will ensure Nova Scotia's children are receiving high quality and inclusive experiences which will result in positive outcomes now and in the future.
Since Spring 2020, EECD has supported over 300 individuals working in regulated child care and Pre-primary to complete a Level 1 certificate program.
Building on this success, we want to now focus on supporting staff to obtain their diploma in early childhood education.
Through consultations with early childhood educators (ECEs), directors, and stakeholders, we heard of barriers deterring ECEs from going back to school – tuition costs, access to technology, and balancing time between personal and work responsibilities.
We have built this new accelerated program with their feedback in mind.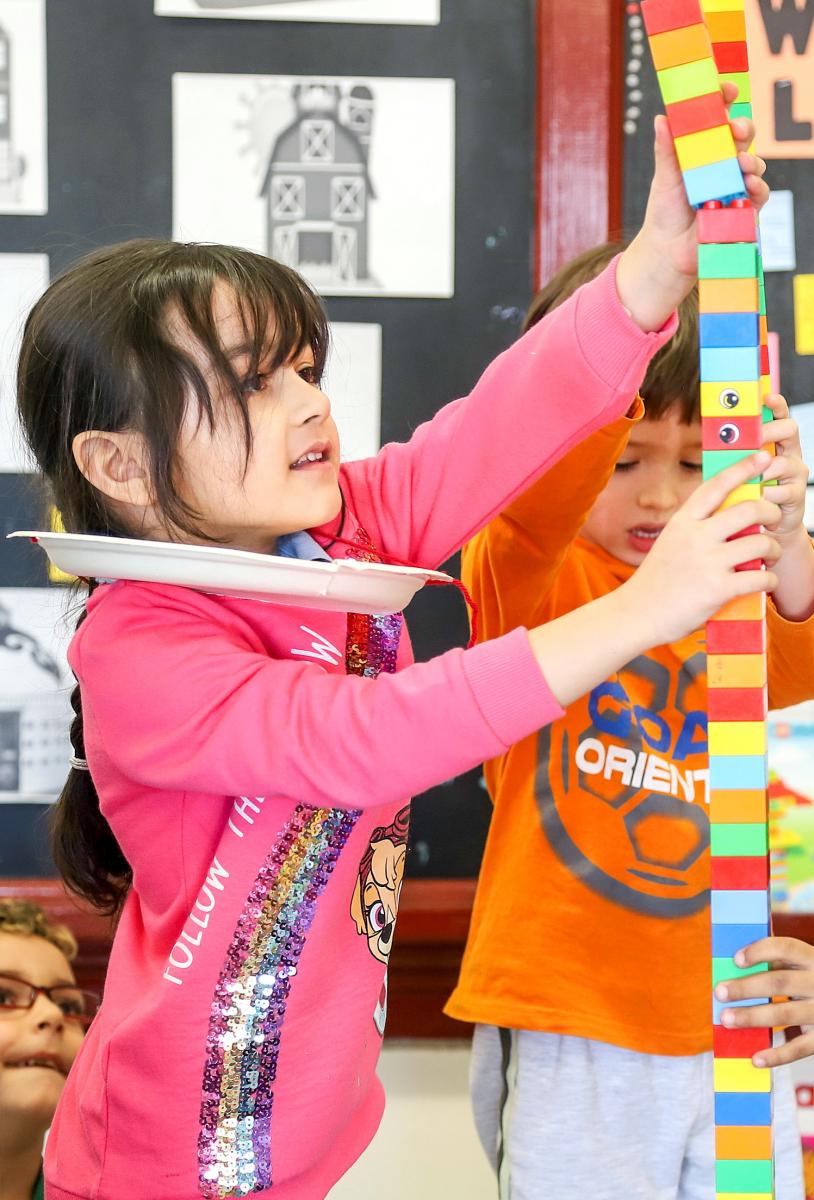 Together with the Nova Scotia Community College (NSCC), EECD is pleased to announce additional spaces for staff with Entry Level, School Age Approval, or Level 1 Classifications to pursue an Accelerated Early Childhood Education Diploma (with PLAR) while they work.
EECD provides full funding for tuition, books, and student fees charged by the institution to ECEs to upskill their education to an ECE diploma in a shortened time frame of 18 – 21 months, depending on your experience.
This accelerated timeline is possible as applicants will engage in the Prior Learning Assessment and Recognition (PLAR) process to demonstrate their existing knowledge and competencies, allowing them to be exempt from 50-75% of program requirements.
The Program consists of online courses and workplace practicums so individuals can continue to work while studying.

Applications are now open for programs starting in April and September 2022:

April 2022 Programs - Application Deadline: March 31, 2022
ECE Accelerated Diploma Program
Africentric ECE Accelerated Diploma Program
Indigenous ECE Accelerated Diploma Program

September 2022 Program - Application Deadline: August 31, 2022
ECE Accelerated Diploma Program

Eligibility
Individuals participating in the Accelerated ECE Diploma Program must not be currently enrolled in any formal post-secondary course or program at the time of application. Eligible applicants for the Accelerated ECE Diploma Program must:
Have at least 2 years of work experience in a child care or Pre-primary program in Nova Scotia, equivalent to 1080 hours or more per year in the past two years
Hold a Classification issued by EECD:

Level 1,
Entry Level, or
School Age Approval

Be employed in Nova Scotia in a child care or Pre-primary program on date of application to the program, working a minimum of 15 hours per week, and have the ability to complete practicums at your place of work
Receive verification from your employer that (1) supports your participation in the program, (2) agrees to provide you a minimum of 15 hours of work per week for the duration of the program, and (3) commits to supporting you in workplace practicum experiences
Hold a high school diploma or equivalent (NSCC admissions requirement)
If ALL statements above are true, you are eligible to apply to participate in this program.
Application Process
Application to the Accelerated Program is a two-step process.
Please ensure you have obtained all the required information prior to beginning your application.
Incomplete, or partially complete applications will not be processed, and will require re-submission to be considered.

Step 1: Pre-apply directly to NSCC for EECD funding eligibility to participate in the program:
Applicants must:
Apply for approval of funding eligibility by completing the online application form for NSCC. Funding Eligibility Application Form

Submit a copy of your Entry Level, School Age Approval, or Level 1 Classification. If you require a duplicate copy of your Classification certificate, you must contact Classification Services immediately at ecetraining@novascotia.ca

Have your employer complete and submit the Employer Verification form to ecework.learn@nscc.ca
Applicants must self-identify as Black/African Nova Scotian or Mi'kmaq/Indigenous to apply to one of the designated programs.
When seats are filled, other applicants who meet the eligibility criteria will be added to a waitlist. If a space becomes available, the next person on the waitlist will be contacted and invited to enroll at NSCC. Those not meeting the eligibility criteria will also be notified by email.
Step 2: Apply for admission to the Accelerated ECE Diploma program at NSCC:
Once you are approved for funding eligibility, NSCC will email you with instructions to apply for admission to the accelerated ECE diploma program.
You must apply directly to NSCC following their general admission process. NSCC is responsible to set criteria for admission.
NSCC will notify you if you have been accepted to provide details about start dates, program content, the Prior Learning Assessment and Recognition (PLAR) process and other program related information.
There is no cost to the applicant to apply to NSCC. Tuition, required course materials, such as textbooks, and student fees charged by NSCC are paid for by EECD.
Applicants will be accepted on a first come first serve basis until enrollment is full.
For questions on eligibility to participate in the program, please contact:
Department of Education and Early Childhood Development
email: ecetraining@novascotia.ca
phone: 902-424-3207

For questions on application and admissions to the NSCC Accelerated ECE Diploma Program, please email:
Alana Wiens, Academic Chair (email:
ecework.learn@nscc.ca
)
Melanie Slaven, Program Coordinator (email:
ecework.learn@nscc.ca
)