Artists in Schools 2022-23
The Artists in Schools program partners with community arts organizations and provides funding to support schools in offering art-enriched learning experiences in classrooms across Nova Scotia.

Students and teachers from grades primary to 12 work with Nova Scotian artists in all arts disciplines—dance, music, theatre, visual arts, and writing—on curriculum-based projects that inspire students to explore their interests and expand their learning through the arts.
---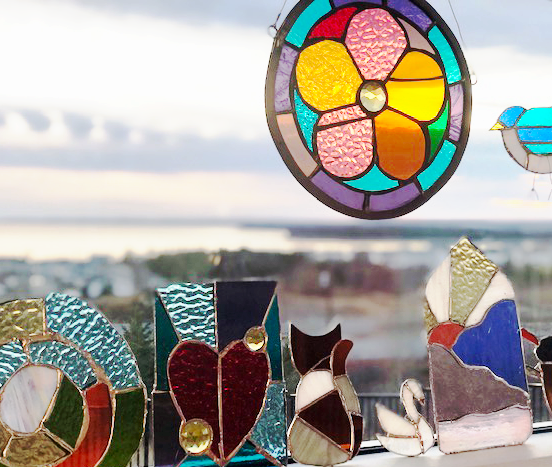 Glass and Light Project, Island View School, Grades 9–12
Supporting Our Vibrant School Communities

Making Meaning through the Arts
The arts are embedded in our daily lives. They describe, define, and deepen human experience in ways that are both personal and global, real and magical.
Dance, drama, music, visual arts, and writing are vehicles through which people make meaning of the complexities of life and make connections among and between themselves and with others.
As we navigate the challenges and joys of returning to school this year, the arts can play a critical role in helping to re-build our vibrant school communities.
Programming and Funding for 2022–23
Check with individual partner organizations below for program and funding formulas specific to each program.

Workshops in French
French workshops are available through GénieArts, in a variety of arts disciplines, for French-first-language programs. Workshops in French for French-second-language programs are available through the English partner organizations. Check with individual partner organizations below for additional information.

Organizations and Partners
The following partners provide the Artists in Schools program to all RCEs and the CSAP.

For more information:

For additional information on the Artists in Schools program or arts education curriculum, please contact:

Arts Education Consultant
Department of Education and Early Childhood Development
Tel: 902-424-8894